Career of Gabriel PALLIER
PALLIER Gabriel, the youngest of eight children, was born October 19, 1896 in Quang Yen (Tonkin), son of Pierre PALLIER (said Paulin), born November 26, 1866 in Limoges (Haute-Vienne), native to the second guard regiment of riflemen Tonkin , died October 16, 1911 in Saigon (Cochin). Gabriel's mother is Nguyen Thi Ba Som. A judgment dated January 29, 1910, the Civil Court of the first instance of Haiphong (Tonkin) takes the place of birth to Gabriel, as his father had said to be born before returning to France, as a sergeant in the 7th Regiment Marine Infantry. The father, married November 15, 1905, LE-THI-MUI Blade born in 1883 in Phong Côc (Quang Yen-Haiphong). Their children are as follows: André (1894), Gabriel (1896), Stephen (1898), Leonarda (1900), Jacques (1903), Marguerite (1906), Antoinette (1908), Pierre (1910).
PALLIER Gabriel was educated at the college Chasseloup-Laubat (now Lycée Jean Jacques Rousseau) Saigon:
My years at boarding school Chasseloup-Laubat from 1919 to 1923 (testimony Vuong Hông Sên)
How the name of the school and the street-Chasseloup Laubat has changed over time
Saigon, the pearl of the far east
The plateau of Saigon and the street-Chasseloup Laubat
and its oldest monuments http://www.opusmang.com/vietnam/index.php?topic=375.0
He told his incorporation to baccalaureate and have studied mechanics at the School of Arts and Crafts. He became a volunteer fighter to participate in the great war, the city of Limoges on 08 February 1915 under the 21th cavalry regiment, he joined February 9, 1915, as a rider. He was named first jumper class on June 24, 1915.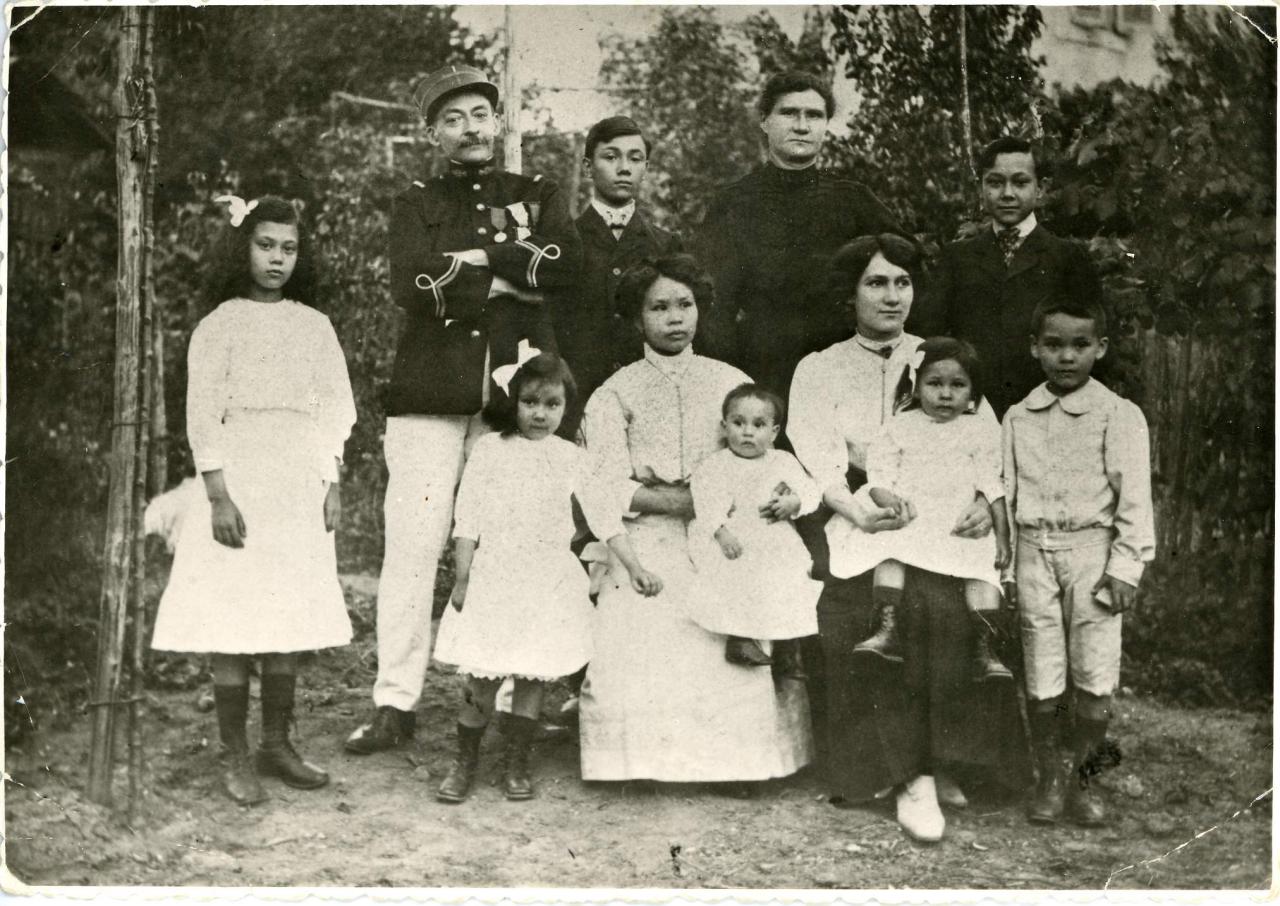 The family PALLIER 1910 (Gabriel is ranked 2nd right)
March 1912, creation of the French military aviation
The beginnings of military aviation (1912)
From Limoges, he joined his regiment on 1 September 1915
He was appointed brigadier, 06 July 1916.
He was assigned to the school first aviation group in DIJON (Côtes d'Or), the June 6, 1917
Then assigned to the Aviation Pau (Atlantic Pyrenees) School, effective September 12, 1917, following a training of aircraft Caudron G3 pilot at the flight school of CROTOY Caudron (Somme) from 7 to 14 October 1917.
the Aviation Crotoy school (by Albin Denis)

Caudron G3 of the school Crotoy (Somme)

With this device it finds that is often overwhelmed by the flight of wild geese in the Bay of Somme. After his internship, he received the pilot's aircraft No. 9209 October 14, 1917 Crotoy (Somme).
He was then appointed as an instructor pilot in aviation PAU school.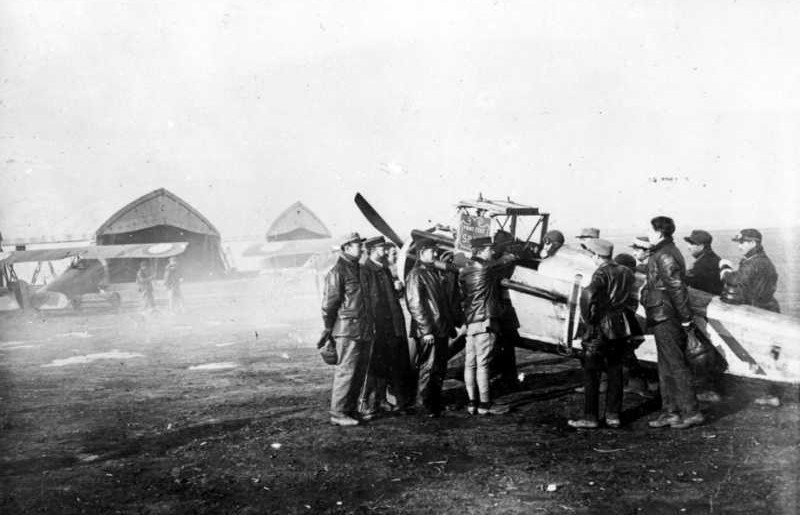 Lesson fixed point in the flight school in Pau, during the Great War. (© SHD)

On 25 December 1917 he was posted to the front in the squadron SPA 15 stationed at "The Noblette" It will then move on the following grounds:
The Noblette,

the 26/02/18: Coincy (Aisne)

the 04/01/18: Fouquerolles (Aisne)

the 05/27/18: Cramaille (Aisne)

the 28/05/18: Château-Thierry - farm strikes - (Aisne)

the 30/05/18: Champaubert (Marne)

the 11/06/18: Mouchy le Chatel (Oise)

the 06/17/18: Ressons Abbey (Oise)

the 09/07/18: Luan,

the 24/07/18: Mont-Bishop (Oise)

the 09/06/18 Brabant King (Meuse)

the 10/31/18: Francheville (Golden Coast)

the 11/11/18: Frolois (Gold Coast).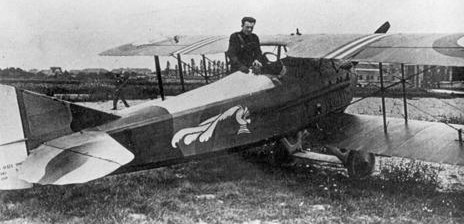 A SPAD of "Knights Bayard" (SPA No. 15)
He was appointed sergeant April 11, 1918 and November 5, 1918 Warrant after being credited with a safe aerial victory and two probable.
its citations in 1918 and 1926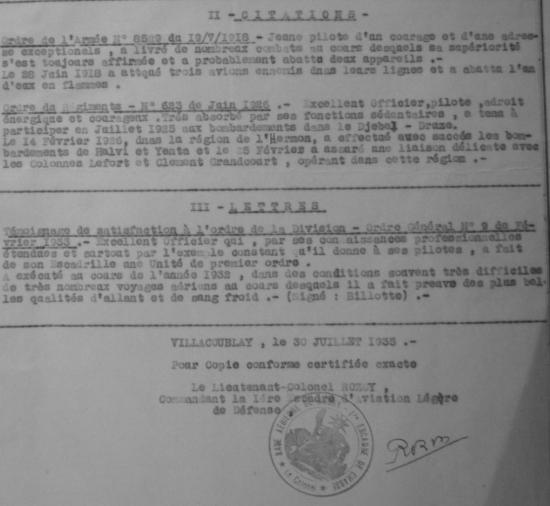 Aviation during the Great War
Always within the SPA 15, he participated in the occupation of Rhineland, October 24, 1919 November 8, 1919, pursuant to the provisions of the Treaty of Versailles.

He married Miss Julia Sauriac, from Foix (Ariège), December 23, 1919 in Limoges, where he has two children: Pierre-François and Monique.

Julia Sauriac

It is assigned to the 2nd Aviation Regiment Squadron No. 104 (formerly SPA 15), January 1, 1920 and goes to No. 4 Squadron (ex-104/ex-SPA 15), July 17, 1920
March 27, 1921, his eldest born Pierre-François Strasbourg-Neudorf, whom he had five grandchildren: Patrick (1945), Dominique (1946), Christian (1947-1976), Gilles-François (1953) and Pierre -Eric (1955).

Julia Sauriac with his parents and children

It is detached October 5, 1921, at the Cavalry School of Saumur (Maine-et-Loire), as a cadet, while assigned to the 34th Aviation Regiment. In Saumur, it is stated that: "Although attentive in handling horses, it appears that there has much better provisions for the control of aircraft."
Cavalry School of Saumur (Maine et Loire), once

He continued his officer cadet training with an internship application to the infantry ST MAIXENT (Deux-Sèvres) of 28 March 1922 the first school in September 1922.
booklet military school life Infantry Saint-Maixent (Deux-Sèvres)

Promoted to Lieutenant on 1 October 1922, he was assigned to the 35th Aviation Regiment (fighter group) LYON-BRON (Rhône).
Military aviation in Lyon-Bron 1912-1972
The Nieuport-Delage NiD RAO 29 to 35th in Lyon


It is classified as a weapon of Aeronautics at the inception of the çi, December 25, 1922

He joined the 39th Aviation Regiment in the Levant, January 6, 1924 and arrived in Beirut February 15, 1924. He was assigned there in the 8th squadron 39th RA 23 February 1924 and the first squadron of the 39th RA (*) on 1 June 1924;
(*) The 39th RAO is created from 1 October 1923, the Aeronautics Levant, is organized around eight squadrons Breguet XIV divided into 4 groups: 1: Rayack (Lebanon), 2: Aleppo (Syria), 3 : territories Euphrates at Deir-Ez-Zor and Rakka (Syria), 4: Damascus (Syria). from the second quarter 1931: Potez 25 TOE.

He was promoted to Lieutenant on 1 October 1924
He assumed command of the CHR (depending on the 2nd squadron) of 13 July 1925 24 May 1926
He participated as a pilot in operations Djebel Druze in July 1925 and February 1926.
He returned to France May 25, 1926 and landed in Marseille May 31, 1926
Order the sixth squadron of 25 May 1926 to 24 July 1927
Assigned to the 3rd Aviation Regiment / 5th group of workers of Aeronautics Chateauroux (Indres) July 25, 1927, he commanded the training division of the fifth GAO July 25, 1927 October 23, 1928
Ranked "special staff", he commanded the Practical School of Aviation (EPA) of AVORD (Cher) of 24 October 1928 24 March 1930
He was then director of studies at the EPA March 25, 1930 to June 10, 193, where it contributes to the formation of four promotions of military pilots.
He was promoted to captain March 25, 1930
Avord the airbase (Cher) between February 1919 and 1939 wars
He was assigned as of May 9, 1931 in Aeronautics Indochina (senior executives colonies) depends order, 34th Aviation Regiment and. Embedded in Marseille on the steamer "Cap Turan" to Haiphong on June 11, 1931, there arrived July 17, 1931
Posted July 15, 1931 in Aeronautics TONG Indochina (Tonkin), he was deputy commander of the 4th Squadron, June 11, 1931 July 14, 1932
He assumed command of the 4th squadron to TONG, July 15, 1932 January 18, 1934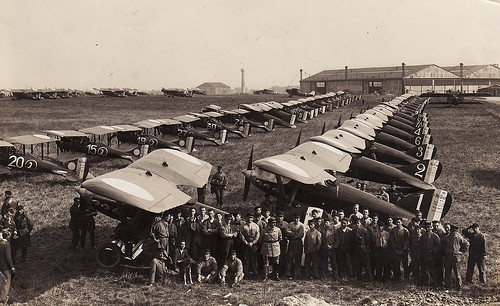 aerospace Indochina in 1934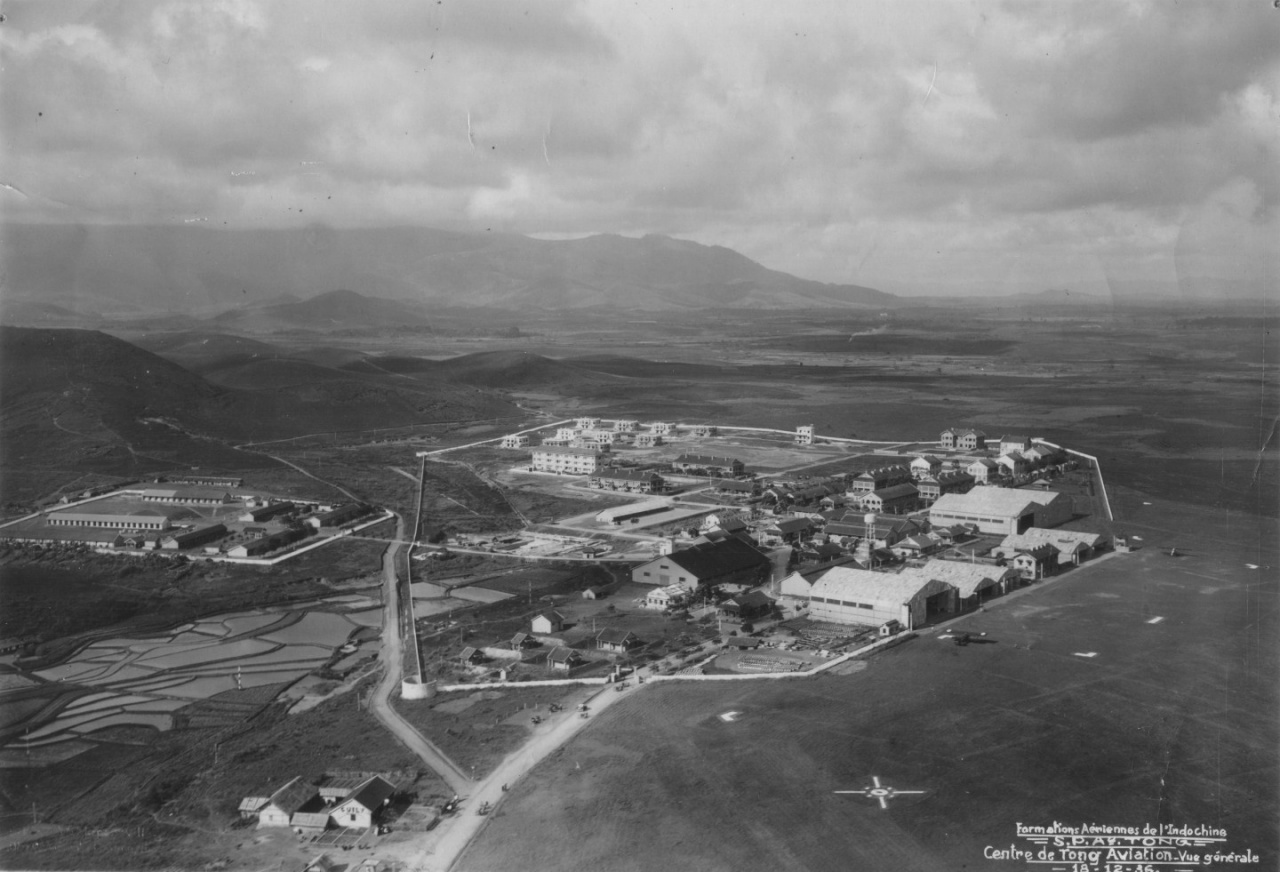 Airfield Tong
Potez 25 A2 aircraft Indochina (© SHD)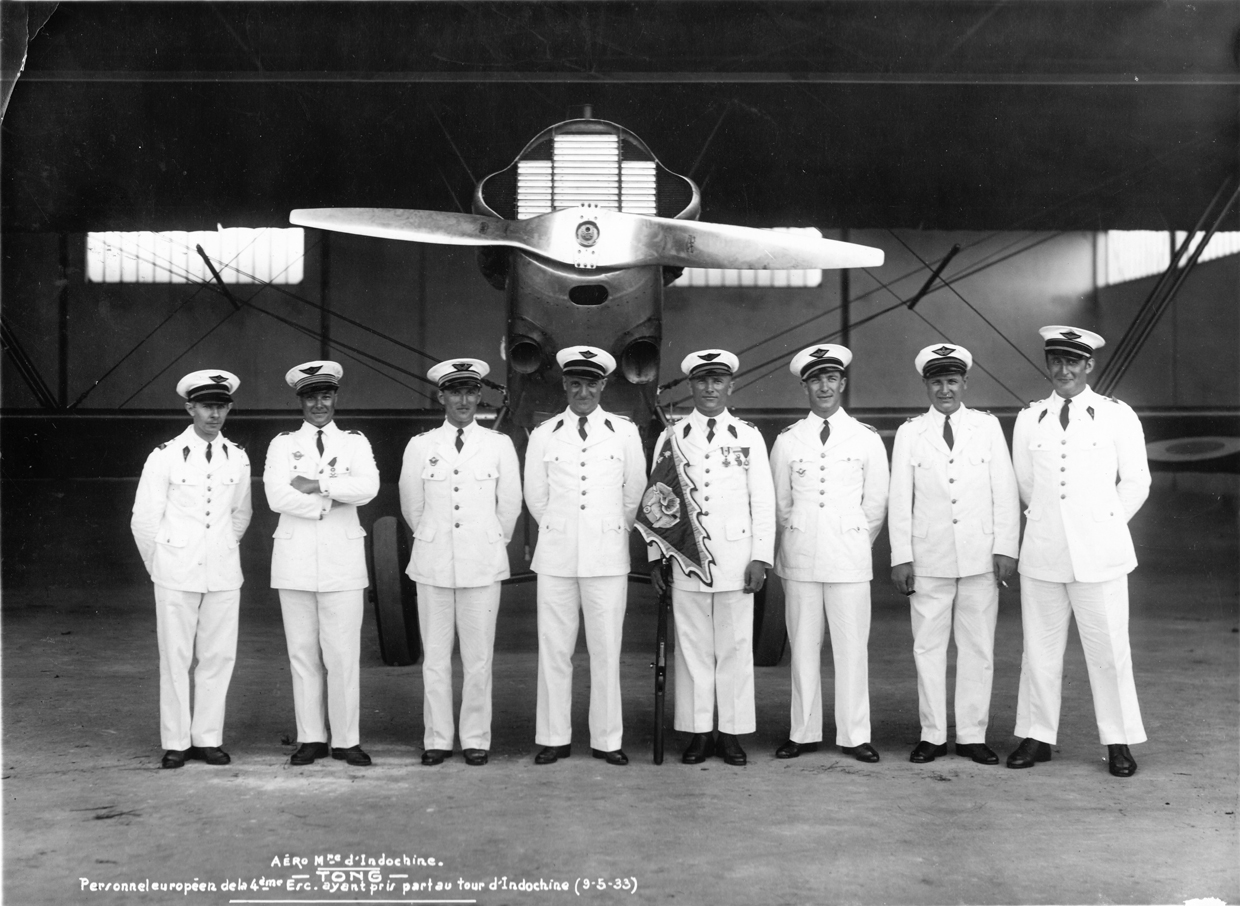 the crews of the 4th squadron of Indochina (the cdt G.PALLIER is idle)
The reference book recently published by LELA press ". Aviation The French Indochina 1910-1945" (Christophe CONY and Michel Ledet and participation Lucien Morareau) (excerpt)

He left on Indochina "Leconte de Lisle" January 19, 1934 and returned to the city.
A text of 2 September 1938 explicitly organizing the Air Force which is born of a decree of April 1, 1933 and exists as an independent weapon since July 2, 1934, while in 1932 the name Wing replaces the regiment.
Creation of the French Air Force (1934)
Return to France
Release of 10/06/2012
Author: Christophe Cony & Michel Ledet. With the participation of Lucien Morareau - See more at: http://www.avions-bateaux.com/produit/histoire-de-l-aviation/993 # sthash.nRGvARRY.dpuf
The French Air Force in Indochina.
1910-1945
Release of 10/06/2012
Author:
Christophe Cony & Michel Ledet.
With the participation of Lucien Morareau - See more at: http://www.avions-bateaux.com/produit/histoire-de-l-aviation/993 # sthash.nRGvARRY.dpuf
He was assigned to the 1st Light Aviation Wing Defence (EALD) to DUGNY-Bourget (Seine et Oise) and took command of the 2nd Squadron (SPA 48) of this squadron, May 28, 1934 July 15, 1934

Nieuport 62 of the SPA 48

He was appointed July 16, 1934 December 31, 1937, deputy commander of Fighter Group No. I / 1.
It is held on 01 November 1934 the first squadron at Villacoublay (Seine et Oise)
He was assigned the 1st September 1936 at the air base (BA) from Villacoublay
Subsequently used (for reorganization) to the air base Etampes (Seine et Oise) of 29 October 1936 to 26 August 1939
The airbase Etampes-Mondesir was the birthplace of the Etampes Patrol, one of the ancestors of the patrol France
He commanded Fighter Group (GC) / 1 (composed of 31 squadrons SPA and SPA 48) from 1 January 1938
SPA48 SPA48

Appointed commander (reserve?) 21 January 1939 (OJ No 21 of 01.25.39) and active commander LE24 July 1943 (Decree of the 28/02/47-JO 05/03/47)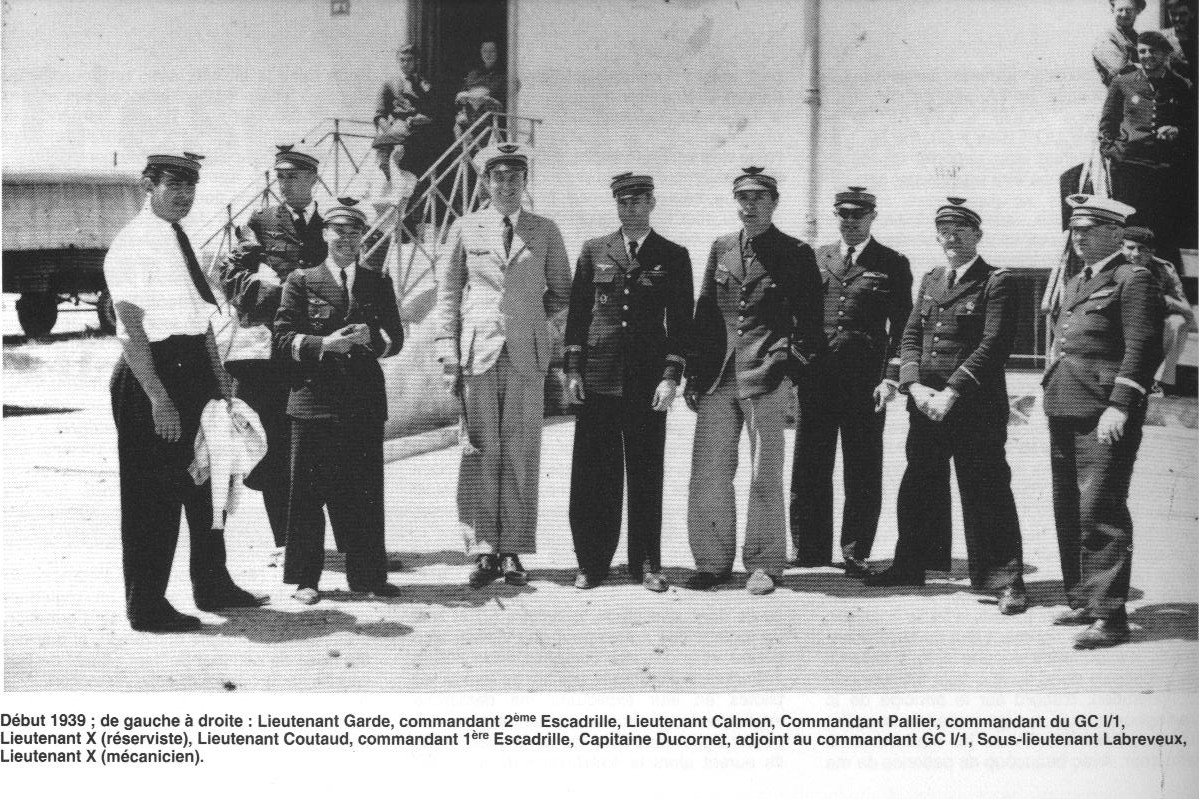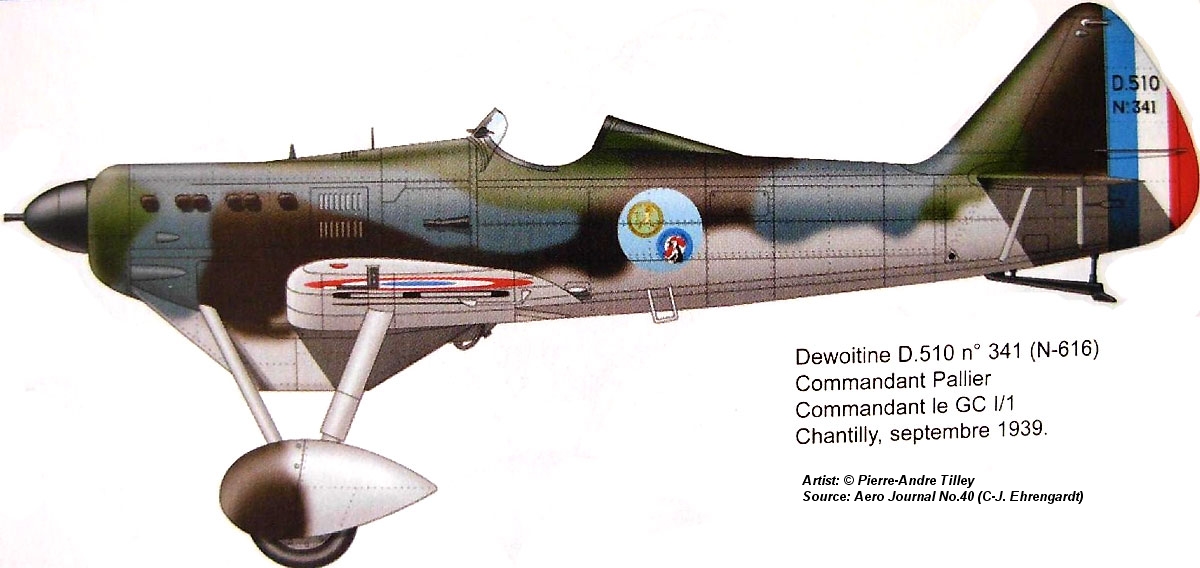 On the eve of the declaration of war, at the head of the chase group, he joined the field campaign CHANTILLY-The Eagles (Oise) of 27août 1939 to 10 April 1940. He is actively involved in the installation of this space group consists of a triangular track training racehorses PMU of the time. He shall, at the end of 1939 processing personnel, fighter Dewoitine D-510 (open cockpit and fixed landing gear) to the new hunter Bloch MB-152, not yet ready to fight and already outclassed by his opponent : The Messerschmitt Bf-109.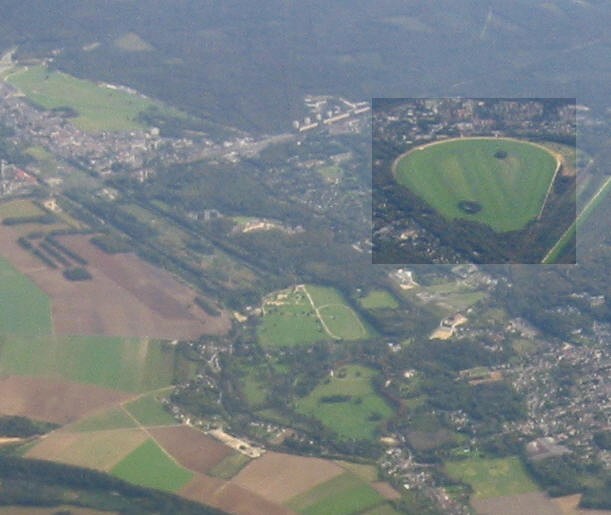 the land of the Eagles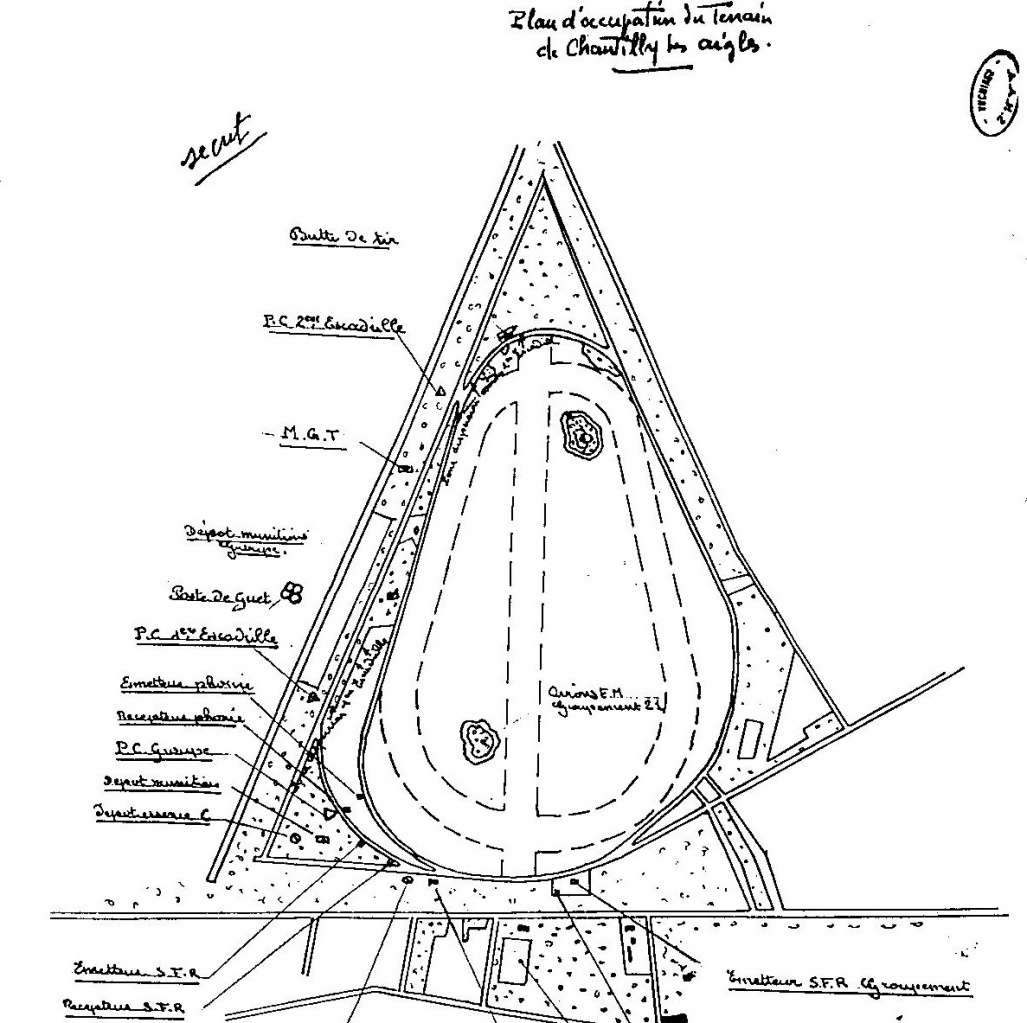 Land of Eagles occupancy plan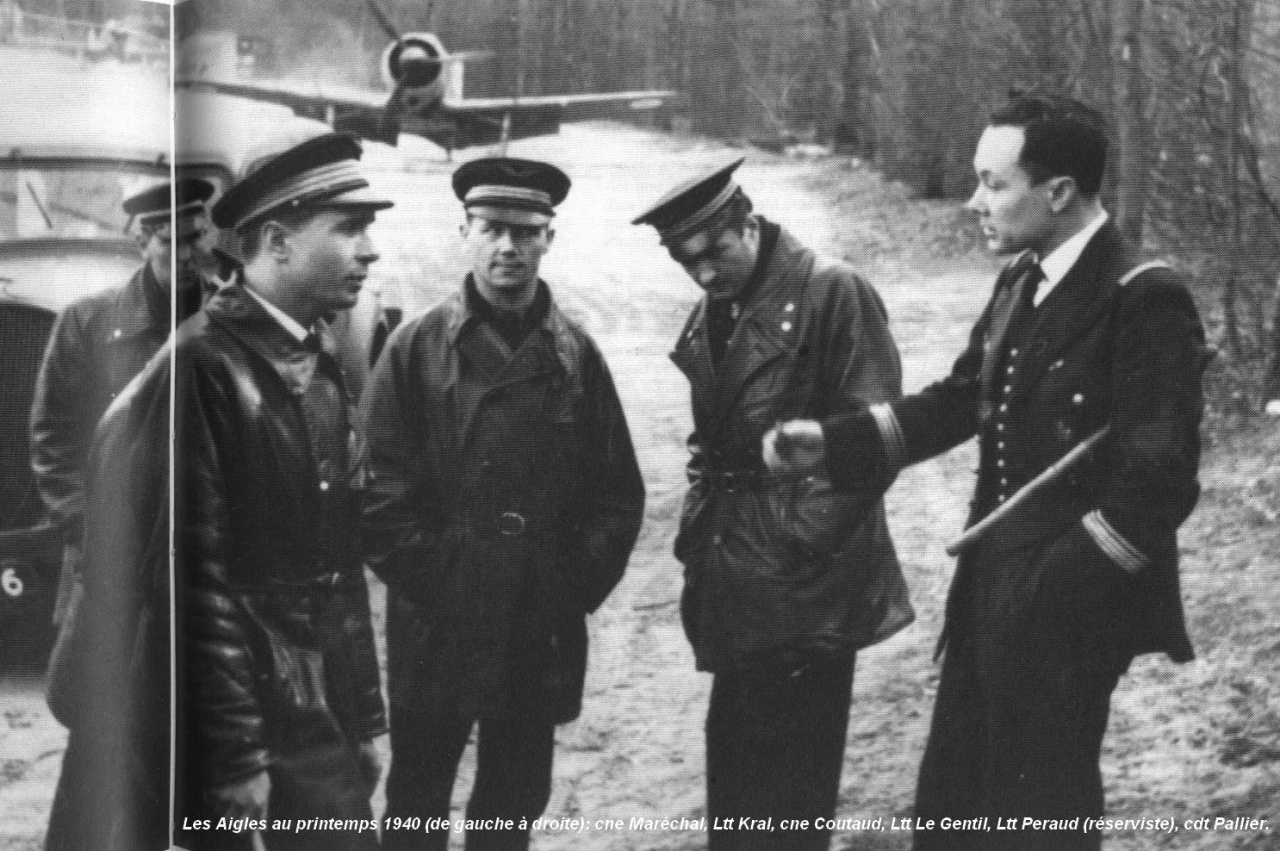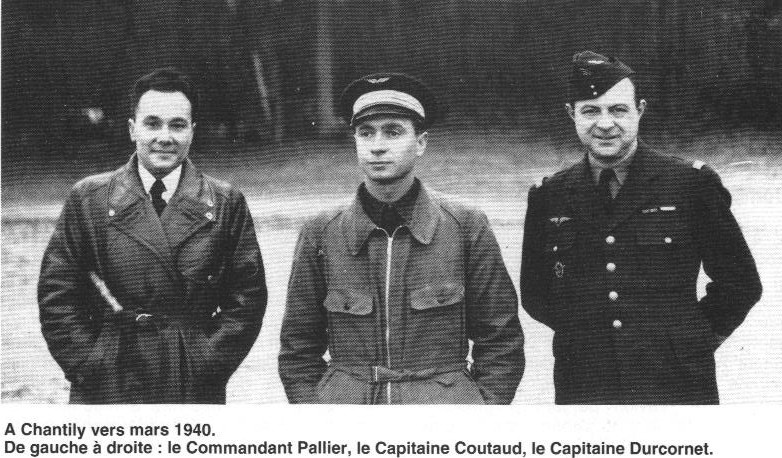 Conscious life of its pilots and strong skills in the technical and management, it makes careful consideration to problems of this new device and makes an assessment of its performance against other aircraft of the time. Despite some improvements on the reliability of the machine, it will always be upgraded to the point of not being able to catch up often German bombers heading to Paris.
The Bloch 150 and its derivatives


The Eagles 1940 GC / 1 - Bloch 152 Fixed Focus

The Eagles 1940 GC I / 1 - Bloch 152 on departure

In April 1940, a month before the Battle of France, and after many years of excellent ratings, he suddenly subject to the following assessment unflattering, signed by General Armand Pinsard, Head of Aviation Group N ° 21. This assessment earned him immediate change: "An Officer and a serious worker, a military and conscientiousness, in command of a group of hunting since January 1938. The Landing commander has fulfilled this commandment properly but high insurance or sufficient energy. In a somewhat peculiar mentality, seems to be more out of place in a flight school or a service. Eight months of the armed presence.
April 11, 1940: Signed: A. Pinsard. "
   The IGC I/1  will be taken by the commander Pierre SOVICHE during the Battle of France and credited with 23 victories to six killed and three injured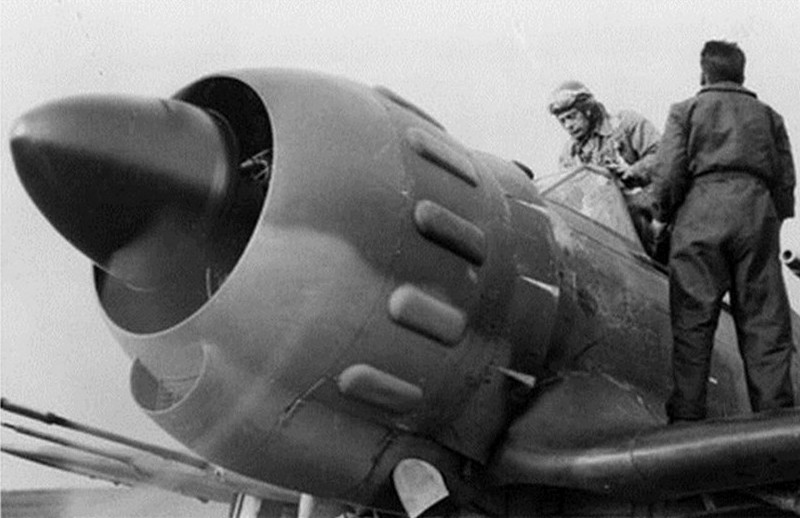 Departure of Capt. Vilate Astier, head of the 2nd squadron GC 1/8 with the MB-152, twenty minutes before his death May 10, 1940 in Jaulny (Meurthe et Moselle) (© SHD)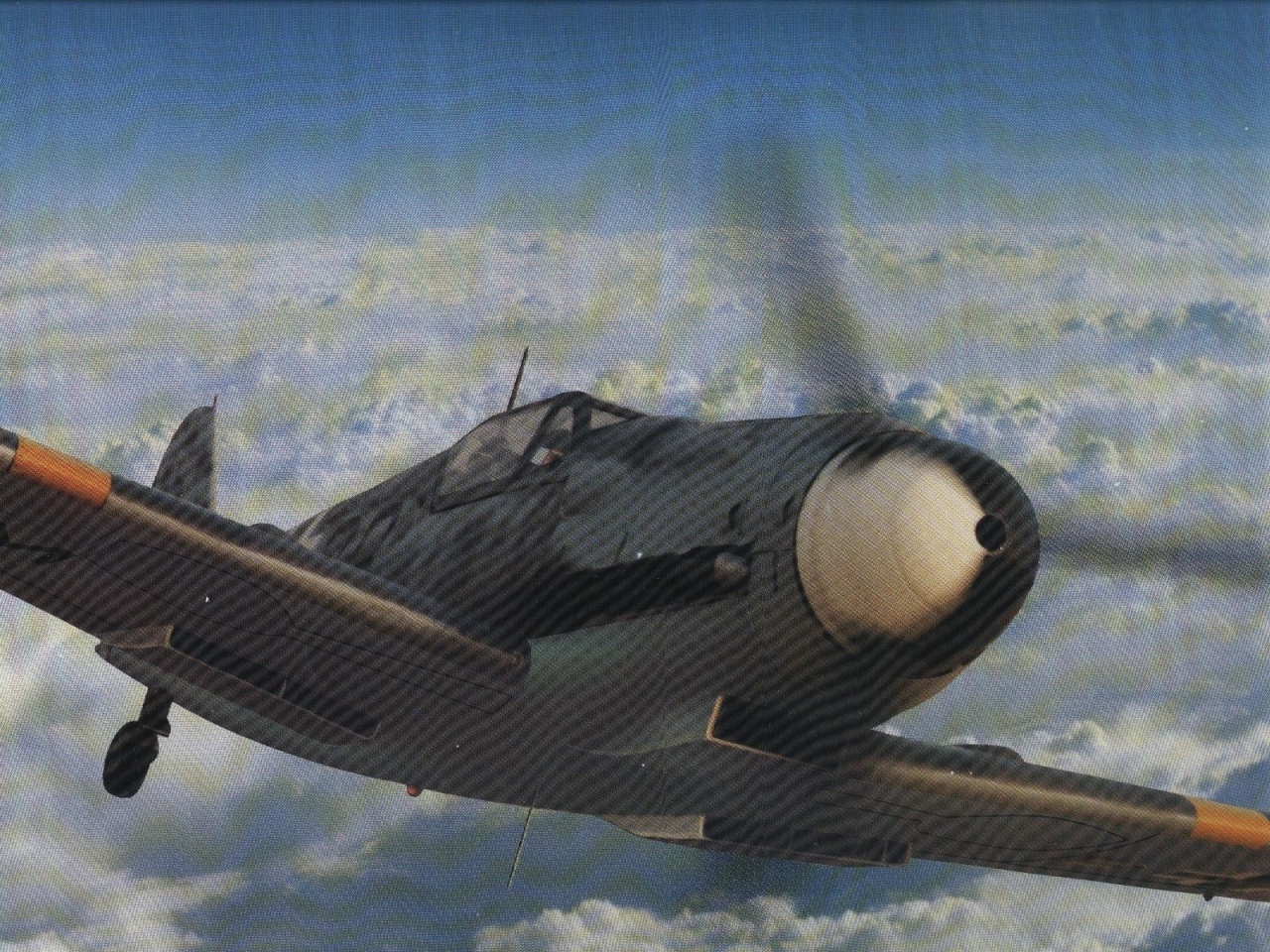 the opponent allies Messersmitt Bf-109
and the hunter twin-engine long-range performance Messerschmidt Bf-110 "Destroyer"
escorting bombers and Heinkel He111 Dornier D017 in France, then Britain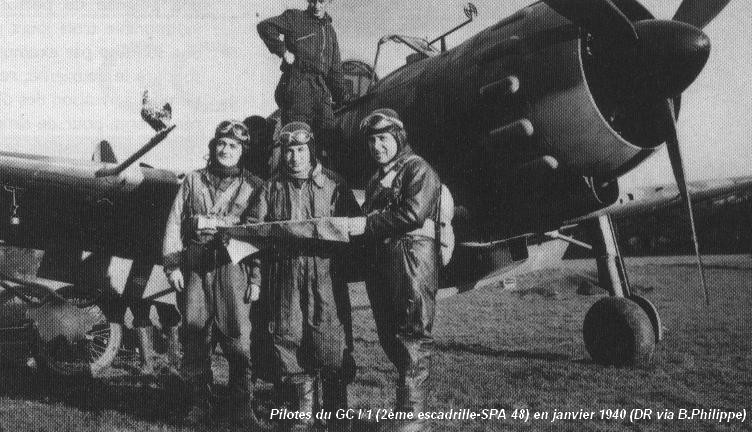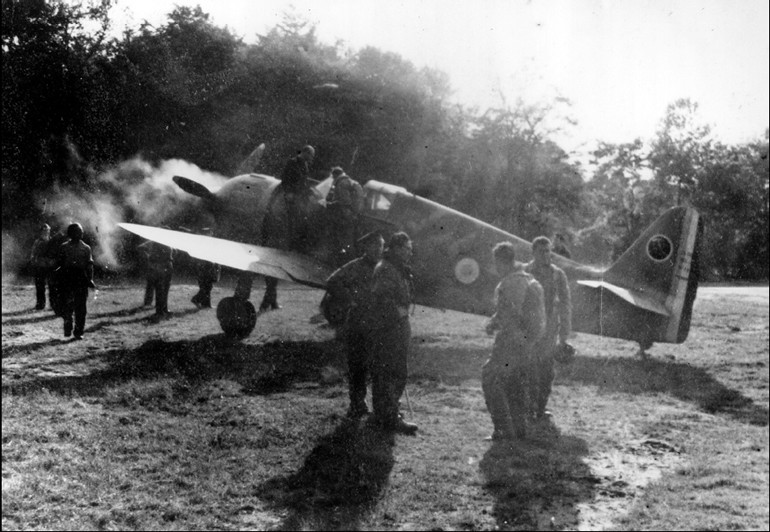 Bloch 152 c1 GC II / 1 passing in Chantilly May 31, 1940 (© SHD)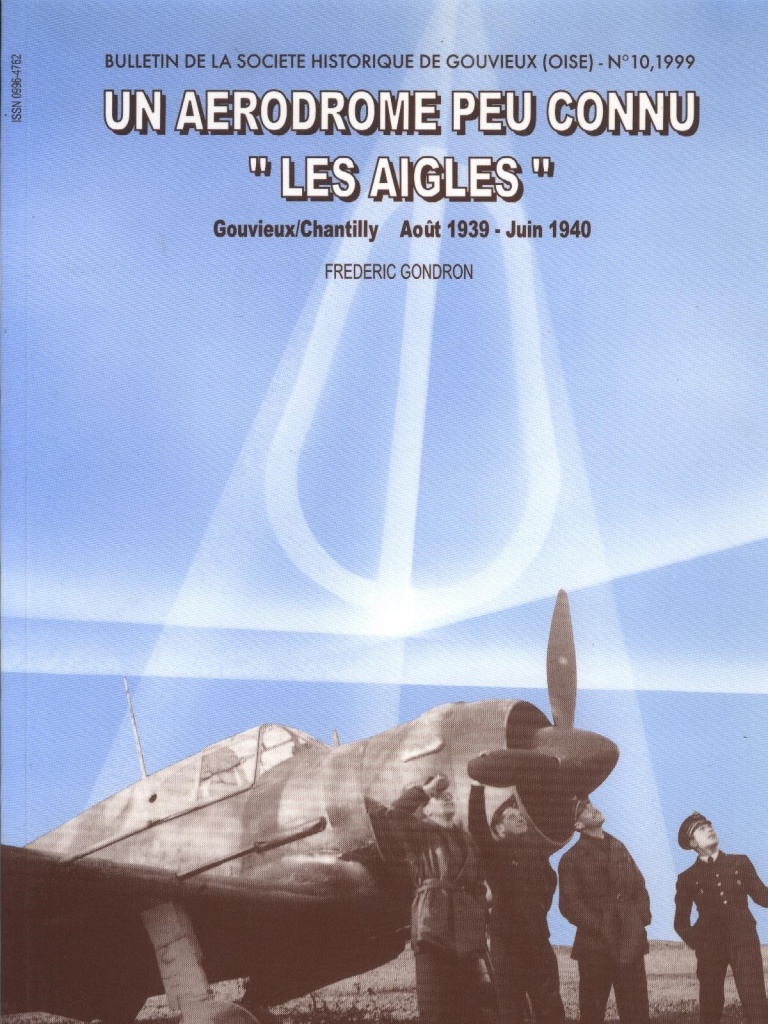 Frédéric Gondron book devoted to GC I / 1 and ground Eagles
The Battle of France

"The experience gained by the Germans during the Spanish Civil War had led to develop an air doctrine, a doctrine which will severely lacking in the French aviation.

The French fighter pilots were training that, for some, borders on the ridiculous, according to the precepts dating from the Great War. "(Http://aerostories.free.fr/1940/page4.html)

Spring 1940: an overview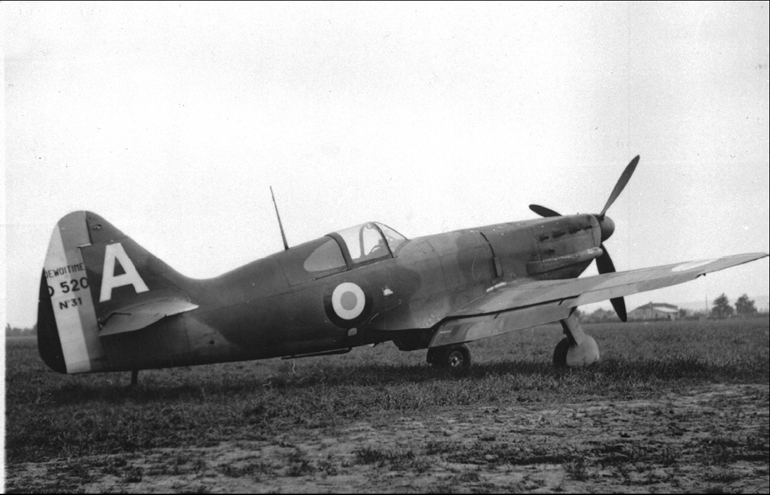 Dewoitine D-520 aircraft expected especially at GC I / 1 when it was delivered too late in ... 1942
life GC II / 5 during the same period
He was immediately assigned to flight school No. 101 of Versailles-St-CYR group (Seine et Oise, auj.Yvelines) of 11 April 1940 to 14 December 1940 where the growing demand for student pilots are then évidants.
One reason for the defeat of 1940? the unfinished modernization of French aviation

Placed armistice of 15 December 1940 14 March 1941 off, it is then placed (on request) leave for crew of 15 March 1941 to 15 March 1946 and administered by the administrative center of Toulouse-BORDELONGUE up July 1, 1943 and considered by the Administrative Centre (AC) PARIS, July 1, 1943.
During the remainder of the war, no longer paid by the army, he had to provide for his family. For this, it is employed as a department head at the French company sugars Paris (8th), where he also declared, having removed some employees STO.
In November 1945, he sent through official channels, a request for reinstatement in the active management with recovery of its previous situation. He says he took the initiative in the debacle of 1940, folding his training airbase Toulouse-Francazal to transfer to North Africa. Its devices do not have enough range, he sought the assistance of the commander of this base for evacuation by boat, with which he would have refused, Assorte order to proceed to the drain engine and dismantling of aircraft magnetos. Once the armistice agreement signed, he was appointed acting commander of the fleet base Francazal. But refusing to be even indirectly implementing the enemy agent, he states that he deliberately chose to claim her for discharge of the crew. It certify in writing that the company that employed during the war had not collaborated with the occupier and communicate the names of five people he would have to be subtracted STO. He said entering the resistance (area south of Paris) in June 1943 and would have participated in the liberation of Paris.
This request for reinstatement, although having quite favorable opinion of his superiors at the 2nd Air area - Paris, will nevertheless "non-approved" May 11, 1946 by a committee of peers (including his replacement at the head his hunting party in 1940).

It is called to active service on 28 April 1945 19 September 1945 to be assigned to the German Military Mission (MMA) / Section: Austria Feldkirch.
On 4 March 1946 he signed a declaration of loyalty to the nation.
He was discharged September 20, 1946 following the rejection of his application for reinstatement in the active management and administered by the CRAP No. 204 of 4 November to 10 November 1946. It makes a request call-back in his career, which will also be denied February 4, 1947, saying: "the senior officer concerned does not provide sufficient evidence to justify the voluntary departure of the army, by hostility the Government of the French state, that its securities are some resistance but not exceptional, for his reasons, he does not seem to benefit from Article 7 of the Ordinance ... Proposes: Landing the commander reinstated in active managers (sedentary frame) with rank and seniority in grade, taking into account the military situation during the next job advancement. ".
Now, it must be confined to jobs on the ground, in the air force:
He was appointed September 20, 1945 November 3, 1946, Chief of the 3rd office staff of the 2nd Air PARIS Region.
After being placed on leave of aircrew CRAP No. 204 of 4 November 1946 to 10 November 1946, he was discharged November 11, 1946 February 9, 1947 and retires: 15, rue de la Convention PARIS (15th).
It is recalled to the colors as commander of reserve and is returned to the application in the active management of the Air Force, but only in respect of the officer corps air sedentary frame, February 10, 1947 and without retro-active recovery career, his participation in the FFI was considered inadequate (single soldier 1o June 1943 to September 2, 1944 in the 2nd Company Battalion No. 2/22 of FFI and then he would not answered the call of 6 June 1940, the commission to study the conditions for its return to service.
Again, it is the 3rd head office staff of the 2nd Air Region (Aviation Regiment) / PARIS February 10, 1947 February 13, 1951
He was appointed lieutenant-colonel March 25, 1947
He assumed command of the battalion air 1/104 DUGNY-Le Bourget (Seine et Oise) of 14 February 1951 to 18 October 1951.

the entrance to the barracks "Commandant De Rose" in Dugny

the gate of the camp Danna (located next to the BAN (*) and opposite the barracks "Commandant De Rose")
(*) Naval Base Dugny Le Bourget
He was finally allowed to claim their rights to pension, because of the age limit, 19 October 1951, retires at: 160bis, rue Vercingetorix PARIS (14th). It is included in the reserves Mobilisateur Centre Air (CMA) No 222 and is held in reserve January 31, 1957, to the extreme age of the grade limit.
He is dismissed from the Air Force as of March 3, 1958 and is under the management of the Central Bureau of Incorporation and Archives of the Air Force (BCIAAA) No 05/510 CHARTRES
Admitted to the honorary Aircrew July 10, 1958, he retired to Boulouris (Var) to the villa "The Squadron".
He lost his wife, Julia, in a road accident that occurred in the region in 1983 and dropped out physically to the point of having to be admitted permanently in a nursing home for long stays in Frejus where he will die, 23 July 1990.
---
PALLIER Gabriel was rather quiet family and I have not often heard talk about his military past. It is through an article in Var-morning in 1998 entitled "A hairy like no other," I wanted to know more about the man. Physical dependence in which he found himself at the end of his life, he was turned to his daughter living nearby. He chose to take the distance with his son. After his death, my father inherited the minimum percentage required by law and my aunt got her the usufruct of the villa Boulouris until his death.
This fact that it was impossible for me to go to this house and military documents relating to my grandfather, it should contain.
I do not have to present as little photographic documentation relevant. The only readily available are for the Historical Department of Defense (SHD / Air). Note that the name is sometimes spelled wrong in the captions. It is also possible that the ECPAD (strong Ivry) have pictures about it.

He had accumulated 2150 flight hours in peacetime and 450 flight hours of war, when more than 300 combat missions during the two world wars.
Devices that have driven are (to my knowledge):  
Caudron Caudron G3 at school CROTOY (May 1917)
Breguet 19




1st Squadron (SAL 13 or 117) of the 39th RA Rayack (Levant) of 1 June 1924 to 12 July 1925




cdt the CHR (2nd squadron SAL-16) 39th RA Rayack (Levant) July 13, 1925 May 22, 1926
Dewoitine D.510 as deputy cdt GC I / 1 to Villacoublay December 1934 and October 29, 1936 at Etampes, October 29, 1936 to December 31, 1937 (31 squadrons SPA and SPA 48)
Bloch MB.152C-1 , cdt the GC I / 1 of 1 January 1937 (Etampes) and "armed party" in CHANTILLY-The Eagles August 27, 1939 to April 11, 1940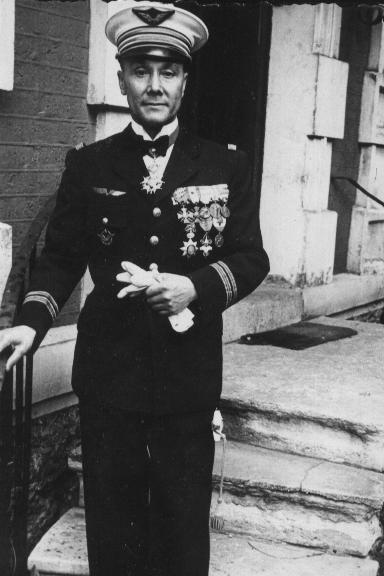 All trains and flaps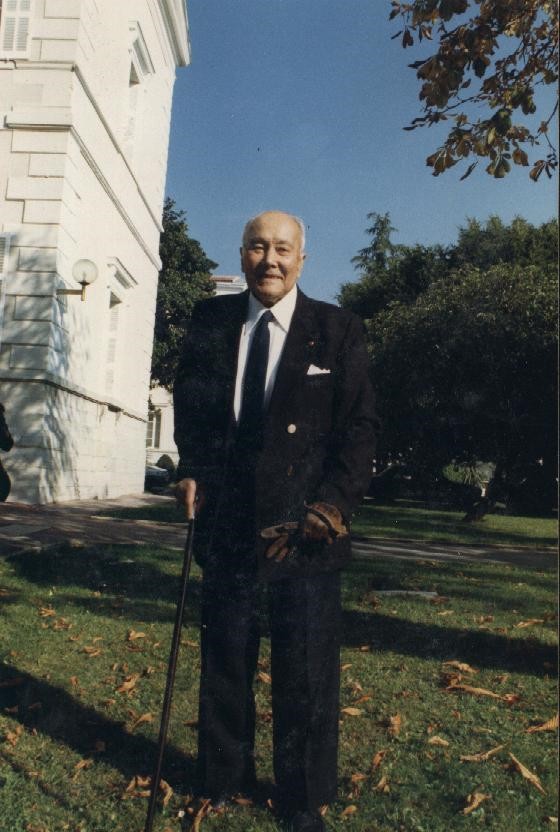 In Bonfin 1988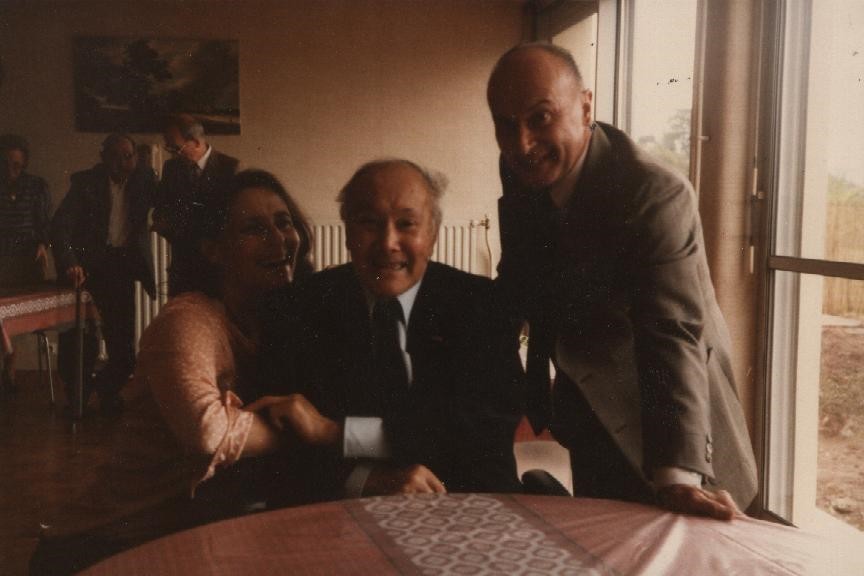 In 1988 his daughter Monique and her son Pierre-François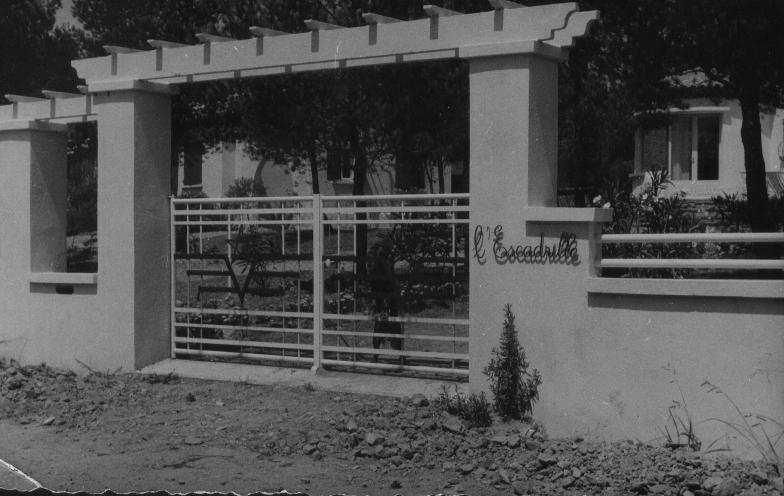 "L'escadrille" in 1964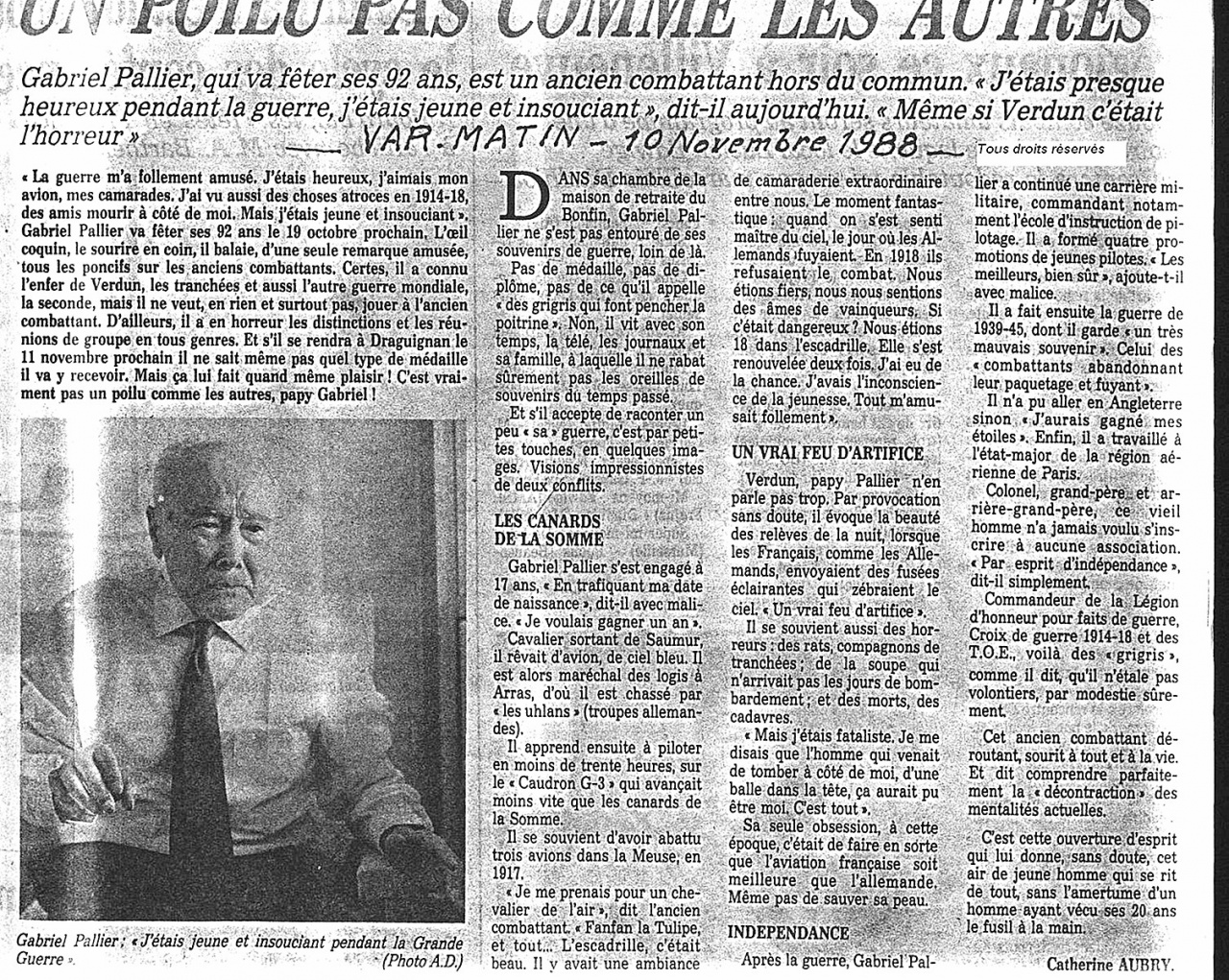 "a hairy like no other"

   Gabriel Pallier, which will celebrate its 92ans, is a veteran out of the ordinary. "I was almost happy during the war, I was young and carefree," he said today, "While Verdun was the horror "(newspaper" of the VAR-MATIN, November 10, 1988) - all rights reserved -

"War wildly amused me. I was happy, I love my airplane, my friends. I also saw terrible things in 1914-18, friends die next to me. But I was young and carefree. "Gabriel Pallier will celebrate 92 years on October 19. The naughty eye, smile, it sweeps, one remark amused, all the cliches veterans. Besides, he abhors the distinctions and group meetings of all kinds. And if he will be in Draguignan on November 11, he does not even know what kind of medal he will receive. But it still makes him happy! It's really not a hairy like the others, Gabriel grandpa!

  In his room at the retirement home of Bonfin, gabriel Pallier was not surrounded by his memories of war, far from it. No medal, no degree, not what he calls "grisgris that tip the chest." No, he lives with his time, TV, newspapers, and his family, which he surely does not always hearing memories of the past.
And

if he agrees to

tell a little about

his "

war is

small touches

in

some

images.

Impressionist

Visions

two

conflicts.




DUCKS

OF THE SOMME


  

Gabriel

Pallier

is committed to

17 years

,

"

trafficker

in

my date of birth

," he

said with

malice

.

"

I wanted to win

one year."




Cavalier

out of

Saumur,

he dreamed of

flight

, blue

sky.

Itis

then

sergeant

in Arras,

where he

is hunted

by the "

Huns"

(

German

riders)

.


He then

learned to fly

in less than

thirty hours

on the "

Caudron

G

-3"

advancing

slower than

ducks

of the Somme.
"I

thought I was

a knight of the

air

," said

the veteran,

"

Fanfan

la Tulipe

,

and all ...

The flight

was

beautiful.

There was an

extraordinary

atmosphere

of

camaraderie

between

us.




He

remembers being

shot three

aircraft in the

Meuse

in 1917

.

The fantastic

moment

when

we felt

master

of the sky,

the day

the Germans

fled

.

In 1918

they refused to

fight.

We were proud

we felt

the souls of

the victors.




If

it was dangerous

?

There were 18

in the

squadron.

It

was

repeated twice.

I

was lucky

.

I

recklessness

of youth.

All

amused me

madly

. "




A REAL

FIREWORKS


  

Verdun,

grandpa

Pallier

do not talk

too much.

By

provocation

undoubtedly

evokes

the beauty of the

changing of the

night, when the

French

, like

the Germans,

sending

flares

that

streaked

the sky

"A real

fireworks

."
  

He

also remembers the

horrors

rats

companions

trenches,

the soup

could not

day

bombing

and the dead

corpses.


  

"

But I was

a fatalist

, I thought

that the man who

had fallen

beside me

, a

bullet in the head

,

it could be

me

, that's all."
His only

obsession

at that time

was to

ensure that

the French Air Force

is better than

the German

.

Not even

to save his

skin.




INDEPENDENCE


  

After the war,

Gabriel

Pallier

continued

a military career,

including the

commander

of

pilot training

school

.

He

made

four

promotions

young drivers

"

the best

of course

,"

he adds

mischievously

.
  

He then made

the

1939-45 war

,

which he keeps

a very bad memory

: the "

fighters

fleeing

and

abandoning their

package

."
  

He could not

go to England

sion

:

"

I have

earned my

stars

."

Finally,

he worked on

the General Staff

of the Air

region

of

Paris

.
  

Colonel,

grandfather

and great-

grandfather, the old man

never wanted

to

join

any association

, "

a spirit of

independence

," he

said simply.
Commander of

the Legion of Honor

for

acts of war,

Croix de Guerre

1914-1918

and

TOE

these are the

"

charms"

as he says,

it

does not spread

readily

,

surely

modesty

.
  

This former

fighter

confusing

,

all

smiles

and life

.

And

he understood

perfectly

the

"

relaxation"

of current

attitudes.


  

It is this

openness

that gives

no doubt

that air of

young man who

laughs at

everything, without

the bitterness of a

man

who lived

20 years

the

gun in his hand

.
                    

Catherine

AUBRY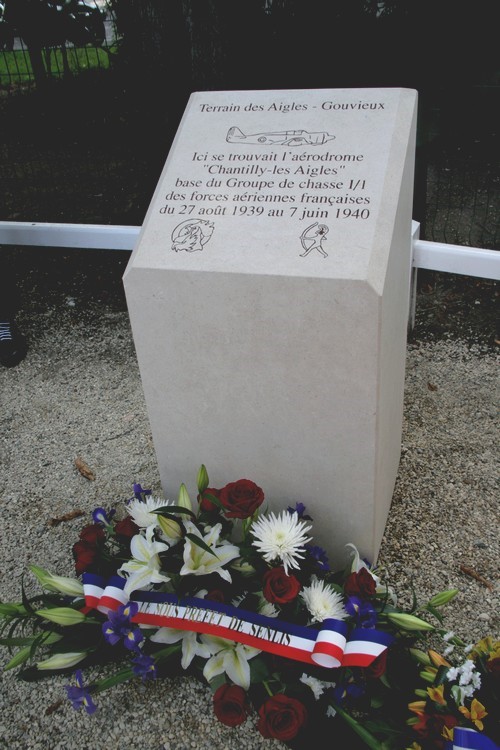 Stele of the Squadron n+ I/1 to Chantilly-Gouvieux (Oise)

its decorations:
his quotes:
- No. 8529 to the order of the army July 19, 1918: "Young Driver courage and exceptional address, delivered numerous battles in which his superiority has always affirmed and probably shot two devices. June 28 1918 attacked three enemy aircraft in their lines and shot one of them in flames. "

. - No. 623 payable to the regiment in June 1926: "Excellent Pilot Officer, clever, energetic and courageous Very absorbed by his sedentary functions, held in July 1925 to participate in the bombing of the Djebel Druze February 14. 1926 in the region of Aermon, has successfully bombing Halvi and Yenta and 25 February, assured a delicate liaison with Lefort columns and Clément-Grandcourt operating in this region. "

Testimony of satisfaction:
the order of the Division (General Order No. 9 of February 1933): Excellent officer who, through his extensive professional knowledge and especially the constant example he gives to his pilot, made his squadron unit first order. Performed in the year 1932, in often very difficult circumstances, numerous air travel in which he showed up the most beautiful qualities and composure.
signed: Billotte "

injury:
"Occurred during a robbery Aug. 2, 1931 in Tong (Indochina) Insolation".

Holders of patents:
- Airplane pilot No. 9209 of October 14, 1917
- Observer aircraft No. 1422 of 9 July 1929
and Certificate Patrol Leader of February 6, 1927
Jean Houben site where you can read stories of aviators
and two sites free and very interesting aeronautical magazines: Aeromed and review of the documentation center and historical research of the 133 Air Base "Commander Henry Jeandet" Nancy-Ochey
Pour commencer à créer votre page, cliquez ici et entrez votre texte